Our Other Companies
Amplify Contracting is part of the
Amplify Group of Companies
, which works together to provide customers with all their property needs.
Industrial Project Services:
Plant Maintenance Services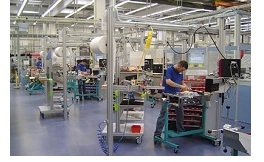 Our 24-hour Maintenance & Overload Division provides complete plant maintenance and repair services which may range from supplying skilled trades persons to assist in plant maintenance operations, up-grading of facilities, equipment and machinery maintenance, emergency repairs, or the installation of complete fall prevention systems. Maintenance or small construction projects may involve a single trades person or a large crew for a scheduled major plant shut-down. If you own production or service facilities in the GTA and need maintenance or emergency help, please contact Amplify Contracting at
1-855-55-GO AMP or email anytime.

Amplify Contracting Offers the Following Plant Maintenance Services:
Painting
Industrial Enamel Coatings
Demolition
Reconstruction services
Cleaning industrial equipment
Security door installation
External warehouse painting
Concrete trench
General labour